venue & accomModation
be nurtured inside and outside
the property
Enso beach house & forest sanctuary is located on Salt Spring Island, BC, one of the most idyllic Gulf Islands off British Columbia's west coast. The breathtaking 4.3-acre property, embraced by towering cedar, fir and arbutus trees, features awe-inspiring views of nearby Vesuvius Bay and Vancouver Island in the distance. Walk the forested property, kayak or paddleboard from our beachfront access, nestle in with a cup of tea (or a glass of wine!) by the outdoor fire, and witness the stunning sunsets from the deck.
The 4800+ square foot home sleeps up to 15 people comfortably and features:
6 bedrooms
6 bathrooms
a freshly renovated & well-appointed gourmet kitchen
open-space living/dining area, easily transformed into space for learning, collaboration, movement, yoga, meditation
a separate self-contained suite with a second kitchen, bathroom and sleeping areas
newly built treehouse with a King day bed and twin alcove bed
1,000+ square feet of deck space
newly renovated 1200+ square foot studio in the upper workshop
accommodation
Enso retreat centre can accommodate up to 15 people in our six bedrooms located on three floors of our 4800+ square foot home. Choose from private rooms or shared bedrooms. The first floor of the house is a self-contained suite with an additional kitchen. All our sleeping areas feature comfortable beds and high-quality linens. All bathrooms are stocked with epsom salts, natural bath and shower products, supplies for the necessary ablutions, and fun and playful samples of routine natural deodorant
In the warmer months, we can also accommodate several tents and campers on the property for an authentic connect-to-nature experience. For some events we may be able to accommodate participants who choose to stay off-site and commute to the event.
We have a newly built treehouse situated over beach front with stunning views, the sound of the gentle waves, a kitchenette and a private deck. The treehouse can accommodate 1-3 people. Shower facilities are located in the main house during the winter months, and a beach shower is available in the summer for that complete glamping experience.
Our newly renovated studio is open for yoga, crafts, art activities, fitness, music and anything you can dream of! This 1600 square foot open, bright and pristine space can accommodate a 15-20 people in a yoga class, workshop or other focused activities. Phase 2 of the studio is in design mode, so stay tuned to our instagram feed @ensolearning for our progress. The studio can easily convert into a 'Japanese' style dorm with tatami mats and futons that roll out at night and tuck into the alcove during the day. A fun way to host more people for a reasonable rate.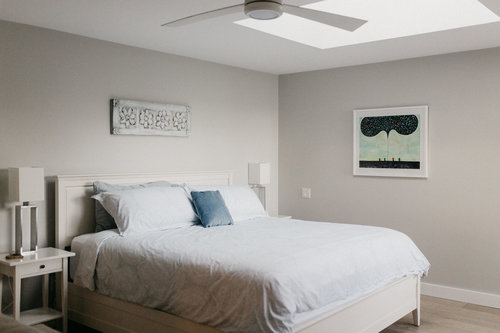 Private rooms
One Master bedroom with King bed, 4 pc There is one master bedroom with a King bed, 4 piece ensuite, sofabed and fireplace that can accommodate two or more facilitators or be used as a quiet space. Three private rooms can accommodate 1-2 guests each. All guests share six bathrooms throughout the house. Private accommodations for retreats essentially means you have your own bed and room.
the treehouse
The treehouse will accommodate up to 2 people. A small fridge, kettle, dishes and coffee is all you need for a relaxing stay. The treehouse is high over the beach and the view is breath-giving. A moderate composting toilet is steps away.
Japanese-style stargazer dorms
For specific retreats, we offer a unique and playful option for those wanting a dry, warm sleeping space, shared in a dorm style setting. In Japan, if you stay in a ryokan guest house, the room transforms from a living space by day to a sleeping space by night. Our studio is a yoga/fitness/classroom by day, and bed space by night,, with traditional tatami mats and futons to lay out and create a comfortable, cozy sleeping space.
shared rooms
Shared accommodations for your retreat means that you have your own bed in a shared room. Three shared rooms feature two separate beds in one room, a comfy sofa bed or a playful bunkbed-style room. Washrooms are shared amongst all guests.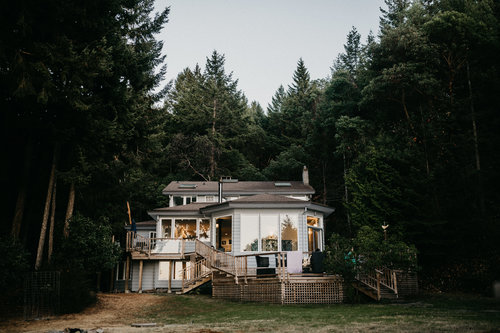 Camping
For specific retreats and events, spaces will be made available for tent camping on the property. All guests share six washrooms located in the house. Please read through the details of your chosen event to determine how many camper spaces are available or contact us with your inquiries.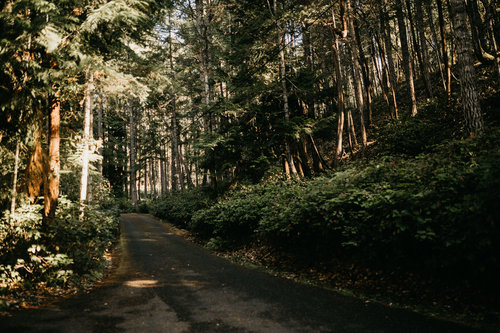 Commuters
For specific retreats or events, there may be room to welcome additional participants who choose to stay off-site from Enso. Please read through the details of your chosen event to determine how many participant spaces are available or contact us with your inquiries.
investment and options
Pricing for all accommodations varies according to the nature, size, and activities of each retreat. Please choose from our upcoming retreats to find specific pricing for each of our accommodation options. We can also design and coordinate a retreat for your group, your family, your team. Connect with us to dream and plan.
Interested in hosting your own retreat? Enso retreat centre is available for private events. Contact us for more information and rates.